You can provide us with everything we need to know by downloading and completing our order form and sending it to us by email or post.
Alternatively you could simply provide us with the following information:
Your name, address (both invoice and delivery) and an email address
The products you'd like to order
The details of any personalised printing
Your colour choices
If you're ordering rosettes whether you'd like a brooch pin or bridle hook fixing
The exact date by which the order is required (not the date of your event)
Please ensure you have read our terms & conditions before submitting your order.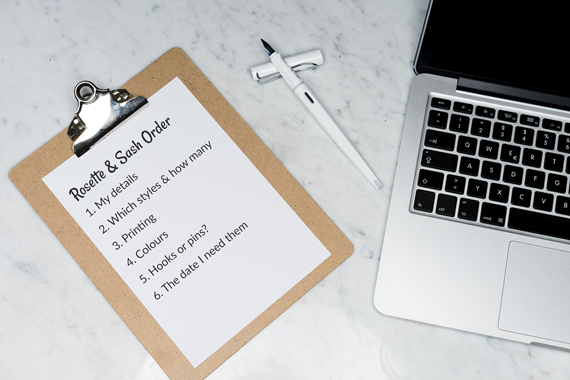 Written confirmation
Please note that order details must be confirmed in writing to minimise the chance of mistakes being made so orders placed over the telephone may be followed up by email.
Existing customers
We keep detailed records of all previous orders so if it's a simple case of "same again" there's no need for you to resubmit all of the information.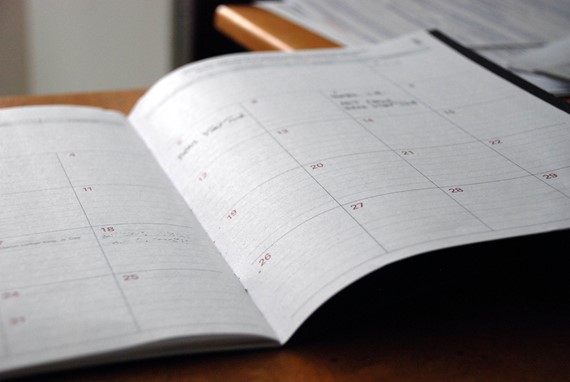 Since all our products (except Stock Rosettes and Special Offers) are made to order we ask that you give us at least 4 weeks to complete an order. We become very busy from April to October and our work diary is often full 6 weeks in advance from June-August.
What if I don't have that long?
We always try to accommodate shorter timescales if at all possible so do still get in touch and we may be able to help although a late order surcharge may be applicable, please see our terms for details.
 Top tip
Many of our customers who have multiple events planned over the year let us know the dates in advance and their projected order types/sizes then we can enter them into the diary even before the order is confirmed. This is also applicable to those planning to place large, one-off orders between May-September.